NiseRingo
2ch/related thread: Macでも『何か』似非&偽林檎スレphase4.0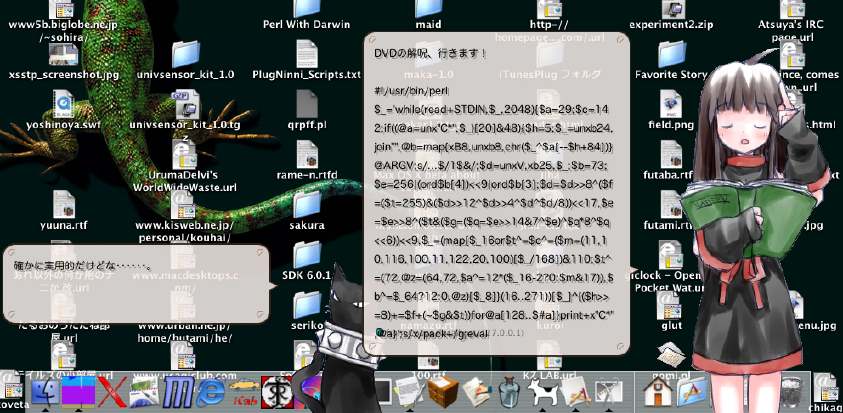 A great work of a hacker. Hold him in reverence.
---
How to use:

NiseRingo doesn't have any "default ghost".
Find and get some ghosts you like from somewhere. I recommend the GHOST TOWN for that purpose.
Drag and drop a zip/nar archive file onto NiseRingo.app.
Boot the ghost using "Ghost Manager" in the main menu.